The group oversees the entire process from recipe development to production and consists of a medical doctor, pharmacist, food scientist, food chemist, quality assurance, and an executive chef.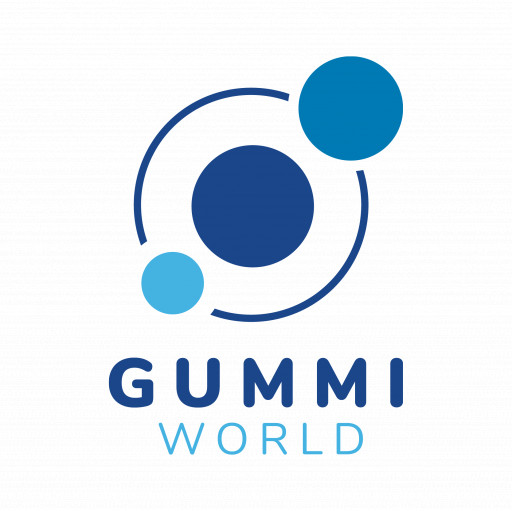 TEMPE, Arizona – February 3, 2021 – (Newswire.com)
 Gummi World, a white-label gummi vitamin and supplement manufacturer, has completed its "Diamond Team" to establish unprecedented quality standards in the nutraceutical space.
Most manufacturers in the industry purchase and sell products they sourced elsewhere and are unable to offer custom formulations for their partners. At Gummi World, an executive pastry chef, medical doctor, pharmacist, food scientist, food chemist, and quality assurance specialist, work throughout the entire process: in-house.
This rare combination of talent is what sets Gummi World apart and gives the Diamond Team its name as they have the ability to take any unique idea and make it into a reality.
"Each member of our Diamond Team was hand-picked based off their decades of industry experience which they bring to the table to create a unique product for each of our clients—the likes of which has never been seen before in the nutraceutical marketplace," said Alexander Candelario, president and CEO of Gummi World.
Diamond Team Members:
Executive Pastry Chef Anthony Songin: Chef Songin creates exceptional flavors with premium aromas based on the customer's specifications. He is a graduate of the Culinary Institute of America with a degree in Culinary Arts and a former instructor at Le Cordon Bleu Academy. Chef Songin has either opened or consulted for more than 20 food and beverage companies.
Product Development Scientist Christina Wessel: Christina develops a safe, nutritious, and sustainable product while finding innovative, nutritional sources unlike any ingredients used in other nutraceutical products. She has a degree in Food Science and Human Nutrition with a background in biology and biochemistry and nearly a decade of experience.
GM/Principal Food Scientist Stephen Roman: Stephen improves the texture, taste, and composition of the gummi using his extensive knowledge of chemistry. He holds a degree in Chemical Engineering and an Executive M.B.A. with more than 20 years of experience in developing strategies for new products and services.
Chemical Engineer Darryl Davis-Rosas: Darryl scales lab formulations to a level of mass production as a client's idea on paper becomes a reality in a bottle. He also monitors the equipment to maximize efficiency. Darryl has a degree in Chemical Engineering and a Masters in Food Science with 10 years of experience in large-scale manufacturing.
Ayan Monpara, M.D.: Dr. Monpara provides a comprehensive review of the recipe and its ingredients so customers can trust that the vitamins and nutrients contained in the supplements are delivered as a part of a healthy lifestyle. He worked as a physician for eight years after obtaining his Doctor of Medicine degree.
Pharmacist Ankit Shukla, Pharm.D.: Ankit establishes the supplement levels for each gummi and ensures high bioavailability to create a gummi that is safe and efficacious. Along with his Doctor of Pharmacy degree, Ankit has a degree in Molecular Cellular Development and 10 years of experience in clinical settings.
Quality Assurance Monica Larrosa: Monica ensures The Diamond Team meets cGMP industry standards along with individual requests from clients through analytical testing and quality standards for ingredients. She has more than a dozen certifications involving quality manufacturing with nearly 30 years of experience across the nutraceutical, food and supplement industry.
Focusing on nutritional value, texture, taste, and the highest quality standards in the industry, the Gummi World Diamond Team is setting a new benchmark for what is considered a high-caliber gummi dietary supplement.
Related Links
Gummi World Homepage
Press Release Service
by
Newswire.com
Original Source:

Gummi World Raises Nutraceutical Standards With 'Diamond Team'